Pleased to announce that IWS was selected to be featured in an episode of Business Television (BTV) that will air on Canadian cable television on the Business News Network (BNN) and on U.S. cable television on the Biz Television Network.
Here´s your early access to the clip now:
International Wastewater Systems (IWS:CSE), creating energy from water that's literally going down the drain.
The episode "BTV and the CSE Present – Growth for Entrepreneurs with the CSE" will air on BNN Nov 26th and Nov 27th and on Biz Television Network Dec 4th and Dec 10th.
The full episode is available here:

BTV BROADCAST TIMES:
Canada: BNN – Saturday Nov 26 @ 8:00pm Sunday, Nov 27 @ 9:30pm EST
Bell Express Vu – Saturday Nov 26 @ 8:00pm Sunday, Nov 27 @ 9:30pm EST
U.S. National:
Biz Television Network – Sun Dec 4 @ 10:00pm & 4:30pm PST, Sat Dec 10 @ 9:00pm PST
---
Corporate Presentation (November 2016):
---
Previous Rockstone Coverage
Report #4: "China starts with an estimated 1000 PIRANHA heat recovery systems in the first year" (November 21, 2016)
Report #3: "IWS in Scotland: A Billion Dollar Opportunity; Update: Expanding on Details" (October 17, 2016)
Report #2: "Strategic Government Alliance to install up to 750 IWS systems enabling Scotland to achieve its carbon savings targets by 2020" (October 14, 2016)
Report #1: "Major Breakthrough and Turnaround in the Making for IWS" (August 25, 2016)
---
Company Details
International Wastewater Systems Inc.
1443 Spitfire Place
Port Coquitlam, BC, V3C6L4 Canada
Phone: +1 604 475 7710
Email: yaron.conforti@iws-sharc.com (CFO)
Web: www.sewageheatrecovery.com
Shares Issued & Outstanding: 89,802,211
Canadian Symbol (CSE): IWS
Current Price: $0.39 CAD (11/24/2016)
Market Capitalization: $35 million CAD
German Symbol / WKN (XETRA): IWI / A14233
Current Price: €0.256 EUR (11/24/2016)
Market Capitalization: €23 million EUR
---
Stay Tuned!
For smartphones and tablets, an APP from Rockstone Research is available in the AppStore and in the GooglePlayStore.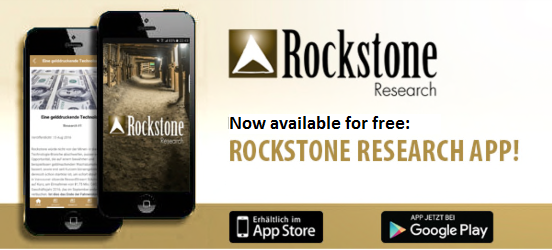 Recently, Zimtu Capital Corp. launched the Beta Version of its Advantage APP, in which all interlisted stocks (i.e. all public companies listed in Canada and Germany) can be tracked. After a cost-free registration, the full features of the APP are unlocked, e.g. sorting all stocks with the biggest daily trading volumes on all German or Canadian exchanges (see instructions in the section "How To Use"): www.zimtuadvantage.com
See Rockstone Report introducing and explaining the Zimtu Advantage App here.
Disclaimer: Please read the full disclaimer within the full research report as a PDF (here) as fundamental risks and conflicts of interest exist.