Today on February 9, the IPO of Vernon (British Columbia) based medical marijuana company True Leaf Medicine International Ltd. is scheduled on the CSE (symbol: MJ; ISIN: CA89785C1077). The company has 38 million shares issued and outstanding (46 million shares fully diluted). A secondary listing in Germany is expected within a few days.

The CSE provides free real-time quotes and market depth of True Leaf via the following link:
http://www.thecse.com/CNSX/Securities/Life-Sciences/True-Leaf-Medicine-International-Ltd.aspx

Stephan Bogner, analyst with Rockstone Research Ltd., will publish a full research report on True Leaf and the fundamental outlook of the medical marijuana market in Canada shortly, including a discussion on the publicly listed marijuana producers with a licence from Health Canada (Tweed Marijuana Inc., Bedrocan Cannabis Corp., Organigram Holdings Inc., Mettrum Health Corp., and T-Bird Pharma Inc.).

True Leaf has a prominent chairman: Mike Harcourt (former Premier of British Columbia and Mayor of Vancouver). The company, run by entrepreneur Darcy Bomford, plans to launch a renowned Medical Advisory Board active in the field of medical marijuana. True Leaf has already secured a growing facility in Lumby (BC), where high unemployment asks for new jobs: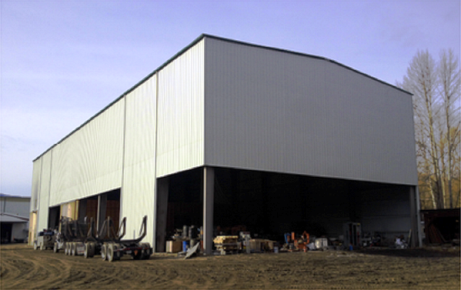 The proposed facility will feature 48,000 sq. ft. of admin, vault, production and growing areas on 3 levels with Level 8 security, 24/7 surveillance and a direct link to the RCMP and ULC monitoring centre.


Milestones achieved by True Leaf:
- A private company and an early MMPR applicant: original submission sent July 2013
- Received Health Canada 'Ready-to-Build' status for first location in January 2014
- Secured second location with municipal approval in Spring 2014
- Resubmitted Health Canada application in April 2014
- 6 Health Canada reviews since May 2014 (latest in January 2015)
- Establishing a prominent Medical Advisory Board
- Securing research projects with educational institutions in British Columbia
- Seed financing raised and now approved for listing on the CSE (Canadian Securities Exchange)




With a total of 244 listed companies and an aggregate trading value of around $500 million in 2014, the CSE is one of the world's fastest growing stock exchanges. It provides free real-time price quotes and market depth of all listed companies. CSE companies conducted 211 financings last year, raising a total of $155 million ($76 million more than in 2013), whereas medical marijuana company Supreme Pharmaceuticals Inc. completed one of the largest financings and was also an exchange volume leader in 2014, alongside other companies in the medical marijuana sector such as Abbatis Bioceuticals Corp. and Affinor Growers Inc.

True Leaf's experienced management team has a remarkable history of leadership and execution in production and marketing. True Leaf sees itself as a "Quality of Life" company targeting the baby-boomer market to whom quality of life is the important factor to happiness and longevity. True Leaf also creates opportunities to sell other branded products or services that deliver improved quality of life.

Michael F. Harcourt (Chairman)

• - Criminal Lawyer
• - Former Mayor of Vancouver
• - Former Premier of BC
• - Chair of UBC?s Regional Sustainability Council
• - Appointed by Prime Minister to National Round Table on the Environment & Economy
-• Federally appointed BC Treaty Commissioner
• - Chaired Prime Ministers Advisory Committee for Cities & Communities
• - Order of Canada Recipient

Dr. Sid Katz (Medical Advisor)



• - Professor Emeritus of Pharmacology & Toxicology in the Faculty of Pharmaceutical Sciences at UBC
• - Contributed over 400 items on CBC radio regional and national programs on science and health issues
• - Former national health science correspondent on CTV National News
• - Former Executive Director of Science World and CEO of Ontario Science Centre
• - Award-winning scientist and Order of Canada recipient

Darcy Bomford (CEO)



• - 3 decades of executive management experience
• - Founder and CEO of Darford International Inc., formerly a TSXV publicly traded company with a 25 year history of food manufacturing
• - Oversaw 3 federally inspected plants in the US and Canada
• - Highly adept at building brands through corporate vision, strategy and the successful development of relationships with team members and strategic partners.

Disclaimer:
The author, Stephan Bogner (Dipl. Kfm., FH), owns shares of True Leaf Medicine International Ltd. and thus would profit from a share price appreciation, whereas the author may sell those any time without notice. Neither Rockstone Research nor the author was remunerated or instructed by True Leaf Medicine International Ltd. to produce or publish this content. However, please read the full disclaimer within the full research report (available as a PDF below) as a conflict of interest exists with Zimtu Capital Corp. and none of this content is to be construed as a "financial analysis" or "investment advice".